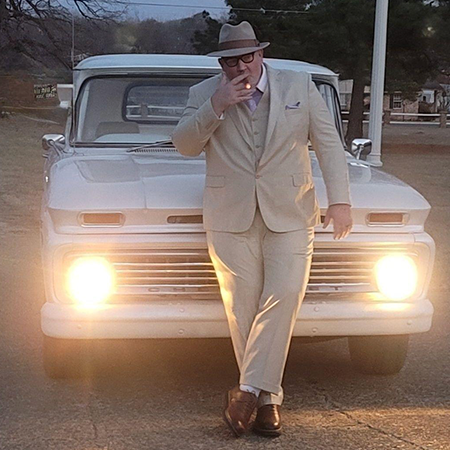 Uncle Ryano was recently profiled in an ABC News Now article. Here's a little of what these folks had to say about your favorite Uncle. Click the link at the end to read the whole thing.
"Uncle Ryano is a name that's synonymous with hard work, triumph, and innovation. He's had his hands and feet in the music industry since the '90s and made his name under a number of prolific labels and publishers such as Hayes Street, Imprint Records, Edel America, and Capitol Records. When it comes to his works, he describes his style as "real American music" that makes people jump, dance, celebrate, and howl in harmony. His music has transcended borders and preferences to resonate with people of all ages from all walks of life.
His career began when he played with several bands from Oklahoma, Louisiana, and east Texas until 1993 when he moved to Nashville. Here in '95, he signed with Hayes St. Music and regularly co-wrote with Don Schlitz, one of the owners who is known for writing "The Gambler", "Forever and Ever Amen", "On the Other Hand", "The Greatest", and numerous other chart topping hits." CLICK HERE to read the rest of the article!